A safari holiday is often the trip of a lifetime and one that will produce thousands of photographs, so it is no wonder that the thought of packing for this type of holiday can be fairly stressful. Once you add the light aircraft luggage restriction of 15 - 20kgs per person to the equation, the panic can really set in. How can one possibly fit all the clothes, camera equipment, and bug spray needed for 2 weeks in Africa!?
So, what to pack for a safari in Africa?
Well, good news! With hundreds of trips to Africa under our collective belts, the specialists at Bench have perfected the art of packing our safari luggage and we know exactly what to pack for a safari in Africa. What's more we know how you can keep it under 15kgs too.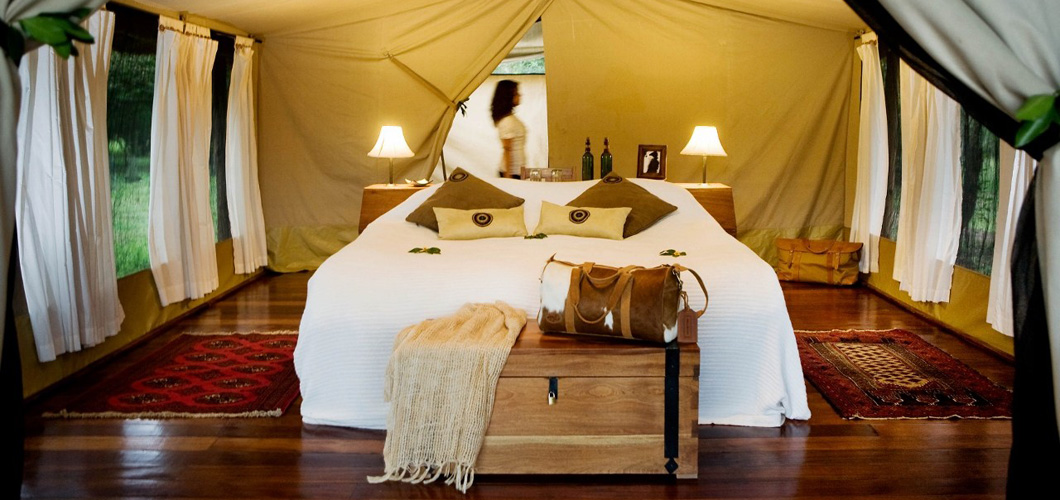 Our Expert Safari Packing Tips:
1. Use a lightweight duffel bag for your safari luggage. These bags are lighter than normal suitcases so you will have more weight for your belongings. Although not a requirement in all countries, you are actually required to have a bag like this if you will be flying on light aircrafts.
2. Many camps supply basic toiletries such as soap, laundry powder and bug spray so you can leave many of these things at home. For those toiletries that you can't bare to be without, we recommend only taking small travel size containers. Many camps don't allow hair dryers, and the ones that do often supply them, so there is definitely no need to bring hair appliances with you.
3. The majority of camps offer a laundry service, which can either be complimentary or at a small extra cost, so you will be able to wash and re-wear your safari clothes. Despite the rather luxurious designs and prices of some camps, the safari experience is by its very nature an informal affair and guests wear lightweight relaxed clothing at dinner/night time. Although in our normal life we would never consider wearing the same outfit on a regular basis, this is very common on safari. Just remember that everyone is in the same boat and 'less is definitely more' when it comes to packing outfits.
4. Prioritise those items that will enhance the experience and ensure lasting memories. Make space for the binoculars and camera – being able to capture memories of your safari is surely more important than packing a plethora of evening outfits just for the sake of variation.
5. Don't forget those vital items too. These include things like sunglasses, a hat, and a pashmina (which doubles as both protection against the cooler air on early morning game drives, and as a shield against the midday heat of the sun). Do remember that the temperature changes drastically once the sun sets, so even if it is very hot during the day, you will likely be quite chilly at night.
6. Make sure to leave a little extra space for the souvenirs you are bound to buy!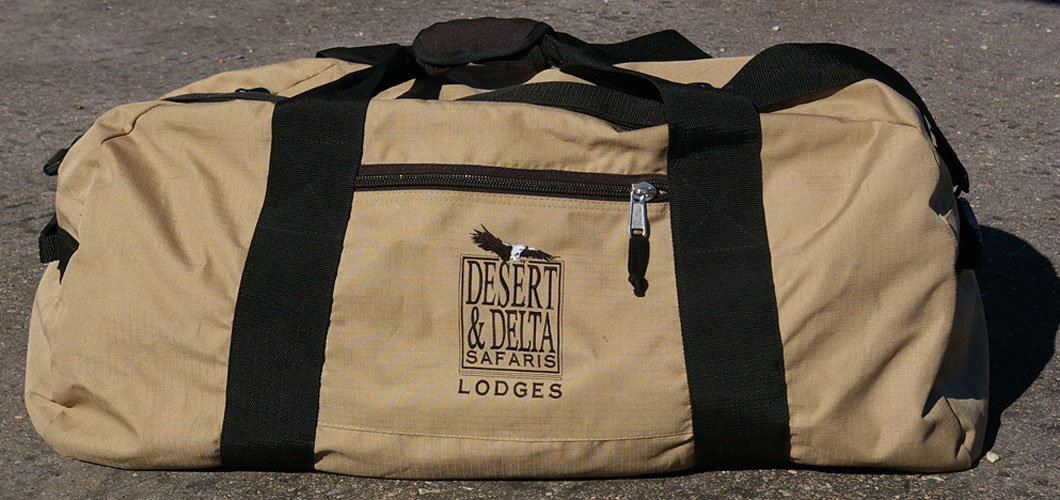 General Information:
• Formal clothing is generally not needed throughout most of Africa. We recommend that you limit your luggage to the basics. More formal attire is usually only required when staying in the more prestigious city hotel establishments and on luxury rail journeys such as Rovos Rail or the Blue Train, in
South Africa
.
• On a wildlife safari, casual cotton clothing is the most practical. Calm neutral colours such as tan or khaki are a good idea although a bush outfit is not essential. Some form of headgear is recommended, and sunglasses are essential. A warm fleece or jacket is advisable for colder evenings and early mornings. A lightweight raincoat may be useful as some seasonal rains can occur.
• Heavy footwear is not required, but sturdy, comfortable walking shoes or boots are recommended for nature walks, with a change of shoes (such as trainers) for the camp.
• The dress code is informal at all of the camps and it is advisable to bring long sleeved shirts and trousers for the evenings to minimise insect bites.
• Good laundry facilities are readily available at many hotels, game lodges and camps, and often on a complimentary service where the amount of luggage is restricted. However, on a busy itinerary it is advisable to check that your clothes
 will be ready before your departure. For your transfers between camps you may be subject to some very strict baggage restrictions.
• You will be limited to a certain weight, often between 15–20 KG. Safari luggage also has to be made up of soft-sided cases so that it can be moulded to fit in the hold. These restrictions cannot be avoided, as there simply is not the capacity on small planes and/or road vehicles so bear this in mind when you are packing for your Kenya safari.
• It is always a good idea to dress in layers on activities to accommodate the early morning and late afternoon change of temperature. Winter months will definitely require a warm jacket and perhaps a beanie, gloves and a scarf.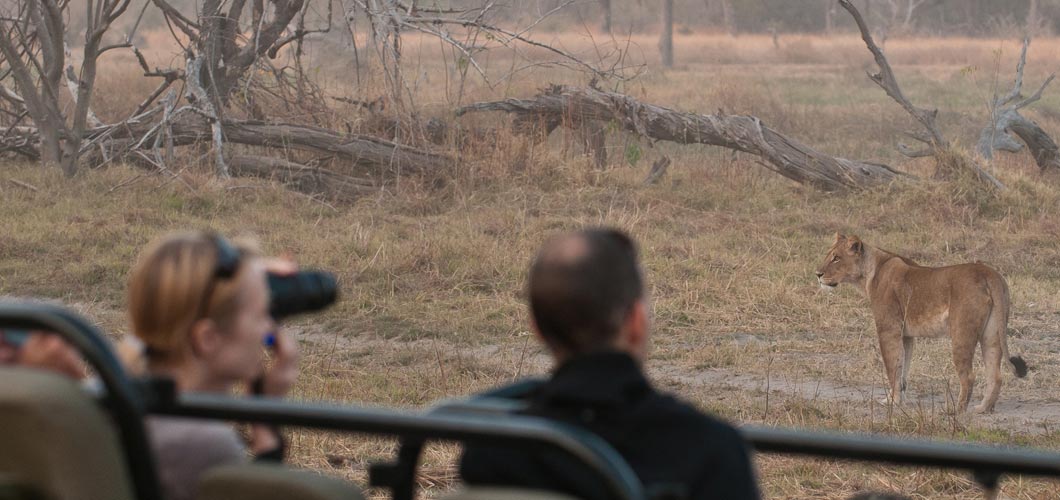 Safari Checklist:
Here are our suggestions of what to pack for a safari in Africa:

• Hat for protection from the sun
• Good quality sunglasses preferably polarized
• Binoculars
• Torch
• Camera, charger and adaptor
• If you wear contact lenses, we recommend that you bring along a pair of glasses in case of dust irritation.
• Good walking shoes, trainers as well as sandals
• Socks (long socks, if you are doing a gorilla trek)
• Shorts/skirts
• Tracksuit
• Long trousers/slacks
• T-shirts/long-sleeved cotton shirt for cooler evenings
• Sweater/fleece/raincoat. These may be required for early morning and late afternoon game activities throughout the year.
• Lip balm
• Sports bra – ladies, you may need this for bumpy game drive
• Swimming costume
• Basic medical kit (aspirins, elastoplasts, Imodium, antiseptic cream etc
• Malaria tablets AND anti-histamine cream
• Insect repellent (many lodges do supply sprays)
• Protective suntan lotion particularly for pale and sensitive skins
• Tissues or 'wet wipes'
Please visit our Trip Planner for more specific guidelines on the destination that you are travelling to.
We also post regularly on Facebook with interesting campfire tales, fun facts and Africa news, keeping you abreast of all the Africa goings on.
And in the meantime, why not have a browse through our best selling tours in Africa?