We are very excited to announce the release of the Bench 2017 Africa brochure!
Hand in hand with this is a small, but very exciting change for the Africa specialists. "Bench International" is using this opportunity to re-emerge as "Bench Africa".
So, why Bench Africa?

First, a little history about who we are and why the Bench part of our name is so important to us… Charles Bench first opened the doors to Bench International in 1969, and almost 10 years ago, Southern Cross Safaris Australia PTY Ltd took over the reins of this prestigious company. This makes us the first EVER Africa travel specialist in Australia. That is something that we are extremely proud of! We have Charles to thanks for that. He put us on the map and will always be a big part of why we take so much pride in who we are and what we do!
We also want to reinforce what we are so wholeheartedly passionate about selling, which is the Africa, Africa, Africa! We have chosen to specialise only in Africa. Our in-depth knowledge of the continent, as well as our well-travelled, knowledgeable and passionate staff is what makes Bench so special.
Our mission statement is "excellence through experience" and we feel that the name Bench Africa truly supports this.
Bench Africa's 2017 brochure introduces new and exciting product. We are unveiling our new 29-day 'Highlights of Africa' experience, additional walking safaris in Zambia, more exotic safaris in Rwanda, as well as locally escorted safaris in Namibia and Ethiopia.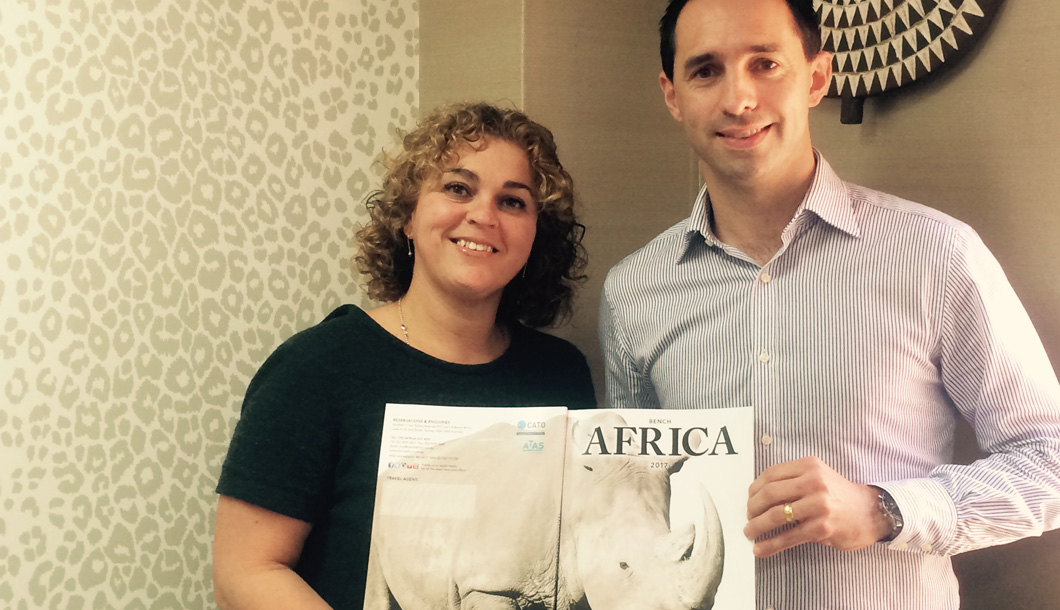 Our 2017 Africa brochure is jam-packed with hand-selected tours and properties that we are very proud to recommend! We are also delighted to note that on average our prices have remained the same as they were in 2016.

Pop us an email and we'll post you one of our lovely, glossy new brochures!